Ballarat Moss Roof Cleaning Service
Moss Removal for Colorbond, Terracotta, Slate, Cement Tiles, Laserlight & Solar Panels
Ballarat and the surrounding suburbs are one of our most common areas we operate in, due to the substantial amount of Terracotta Tiled roofs affected by moss, mould & lichen. This is due to the area being reasonably cold and wet which is optimal for lichen and moss growth. The area is also quite old with roofs ranging from 10-60+ years, these tiles can be difficult to clean using conventional pressure cleaning, hence why we use a moss treatment product instead.
Glazed Terracotta Tile Moss Treatment application. These tiles are very slippery and are dangerous to walk on, it is best to apply a moss treatment to the tiles to kill the moss, mould & lichen which will break down and wash away overtime.
Roof Washing for Moss Removal in Ballarat
A soft wash roof clean is ideal for houses in this area due to the age of the region. Roofs that are 30-60 years old can be difficult to clean so our Moss Roof Treatment is gentle on the surface to kill the black mould, lichen and moss. It is also important for the newer houses in the area to maintain the roof appearance and treat the roof before it gets too bad, the newer Colorbond roof surfaces will benefit greatly with our treatment when growth occurs to maintain the appearance.
Call us today for a FREE QUOTE or Click Here to complete our simple online quote your own roof form.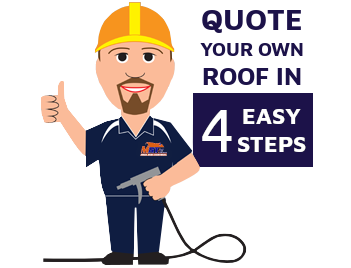 Testimonials
"We were very impressed with the whole process and Connor was both an excellent tradesman and communicator. He was also prepared to do a couple of extra tasks, like cleaning out the spout on my shed and spraying an extra section of spouting that looked a bit affected by moss. We can't really comment on the result yet as it takes time for the chemical to do its work but the early indications are that it is starting to do its job. - Graham"
"The whole process from start to finish with quoting, communication and the trade work has been outstanding. Connor went above and beyond to make sure the work was completed to the highest possible standard. I would have no hesitation recommending your business to others. - Steve"
"I was very happy with the advice and service I received. Connor was very helpful and pleasant to deal with. Overall, I am very satisfied and would recommend your company to any prospective client. - Paul"
"All the staff & trades person where Fantastic Happy with the Job, Thank you! - Les & Maria"