Terracotta Roof Cleaning
Treating Terracotta Tiles
Terracotta Tiled Roofs require a decent amount of maintenance and roof works to keep them watertight, clean, and looking good. Moss, mould, lichen, and algae very commonly grows on Terracotta tiles, and it can be difficult to keep the roof clean just using conventional pressure cleaning.
Roof Issues
Moss & lichen growth can lead to issues on the roof such as water leaks, so it is important to get a moss treatment to prevent further regrowth. Moss & lichen retain moisture and limit waterflow off your roof.
Soft Application & Prevents Regrowth
Moss Roof Treatment is perfect for Terracotta tiles due to its soft application that kills the moss spores and helps remove the black stain on the tiles. It is also a great way to start the roof repairs process, as by treating the moss and killing it, it will make it easier for other trades to work on.
Moss Treatment Works Alongside Other Roof Works
Roof works include solar panel installation, roof repairs, replace broken tiles, repointing, valleys, rebedding, roof painting, roof sealing and gutter cleaning.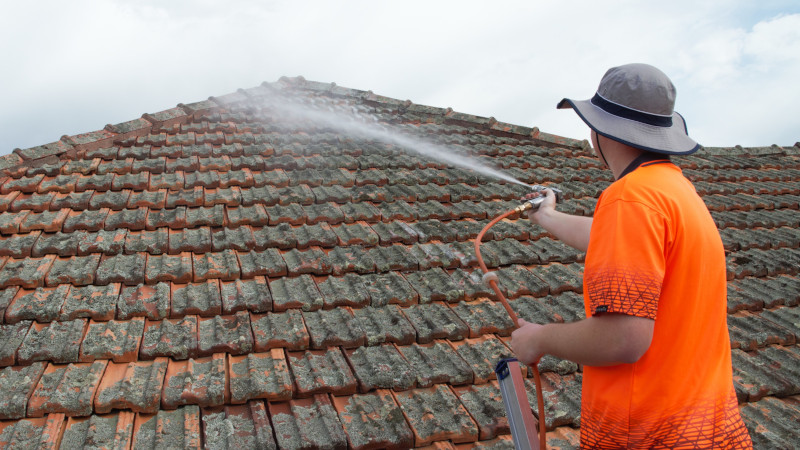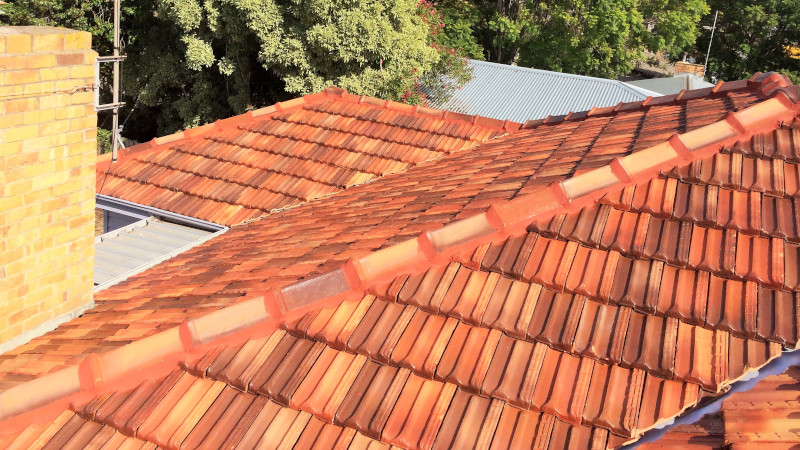 Benefits Of Moss Treating Terracotta Tiles
Soft Application of the moss treatment, which avoids causing damage to tiles or disturbing roof.
Kills moss spores, prevents new green regrowth.
Roof Repairs after application can be still completed ie. re pointing, re bedding, Valley iron replacement, hip trays, Flashing repairs around chimneys, painting.
Solar Panels can be installed after moss treatment.
Helps removes black staining on terracotta tiles.
Guaranteed for 3 years that no new growth will occur, most roofs generally last for 9-10 years before new growth can occur.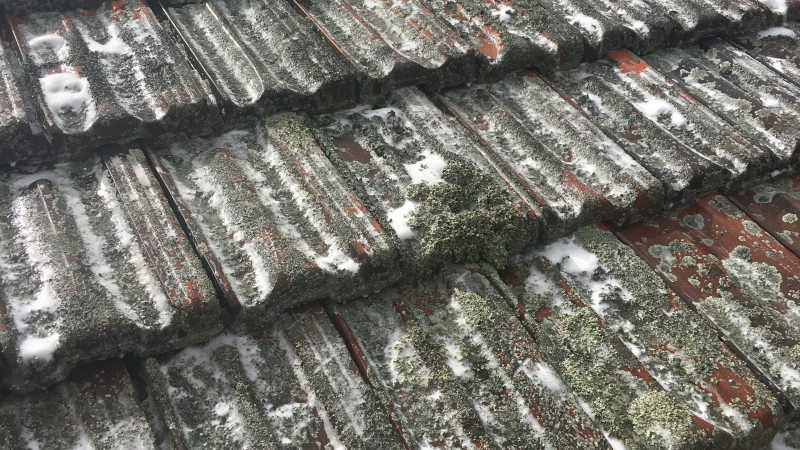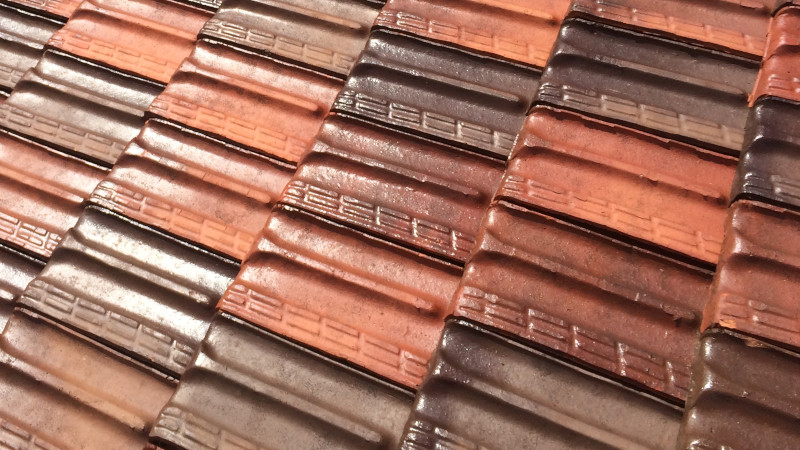 Progressive Results After Moss Roof Treatment
What happens to moss after being moss treated:
Within the first 2-3 weeks the moss, mould & lichen changes to a yellow/brown colour signifying that it is dying/dead.
Slowly, more and more moss & lichen will begin to break down, wash away and reveal more of the tile. This will help other roof workers be able to identify and fix other issues on the roof.
It will also help make the roof easy to walk on to conduct roof tile repairs.
Once the moss is dead, other roof works, such as repointing, rebedding, rusted valley replacement, gutter replacement and solar panel installation can proceed. The treatment will continue to break down the moss during and after the other works.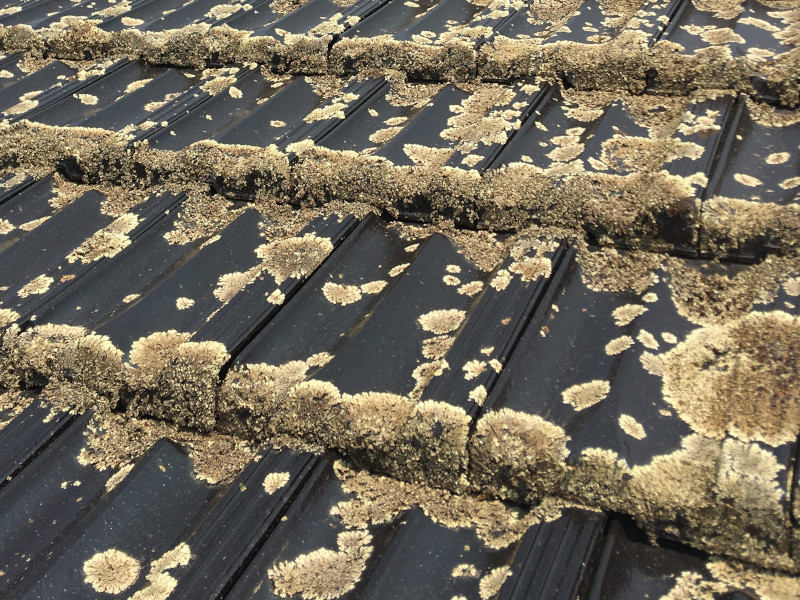 Dying moss & spores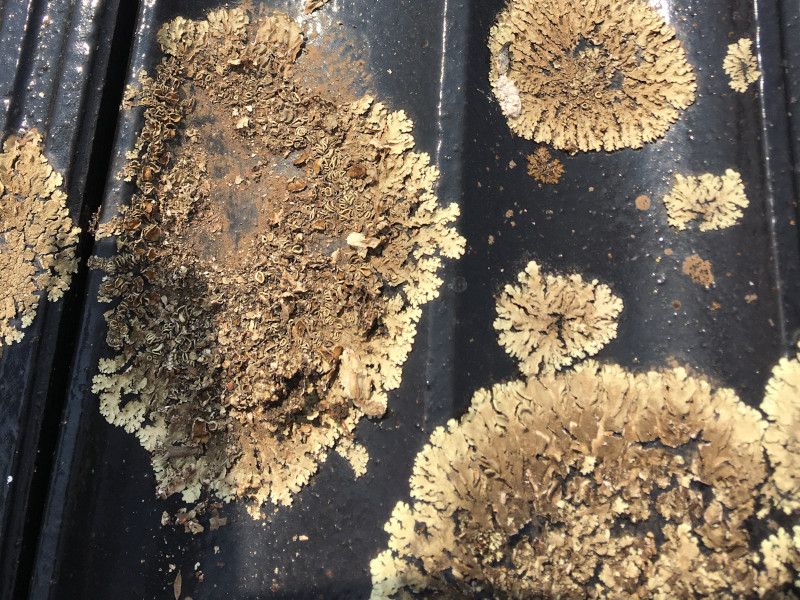 Moss flaking & breaking down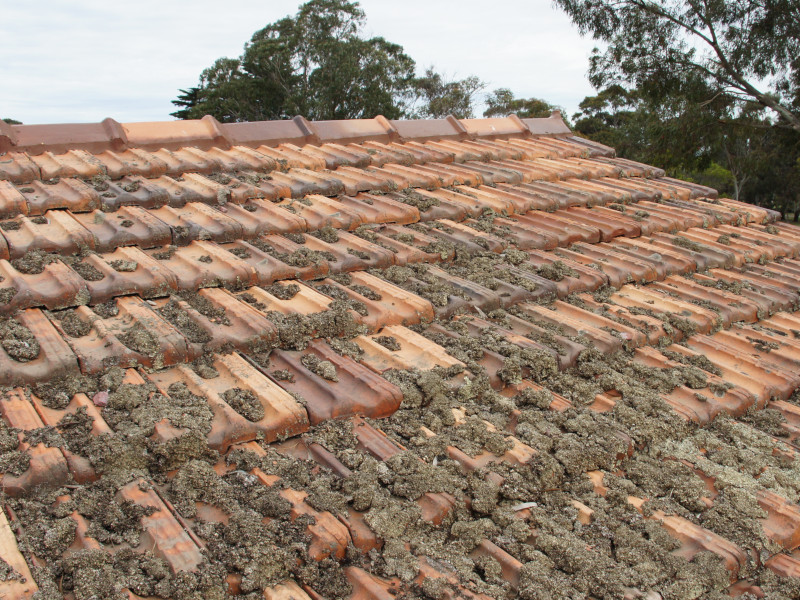 Shifting moss revealing the tile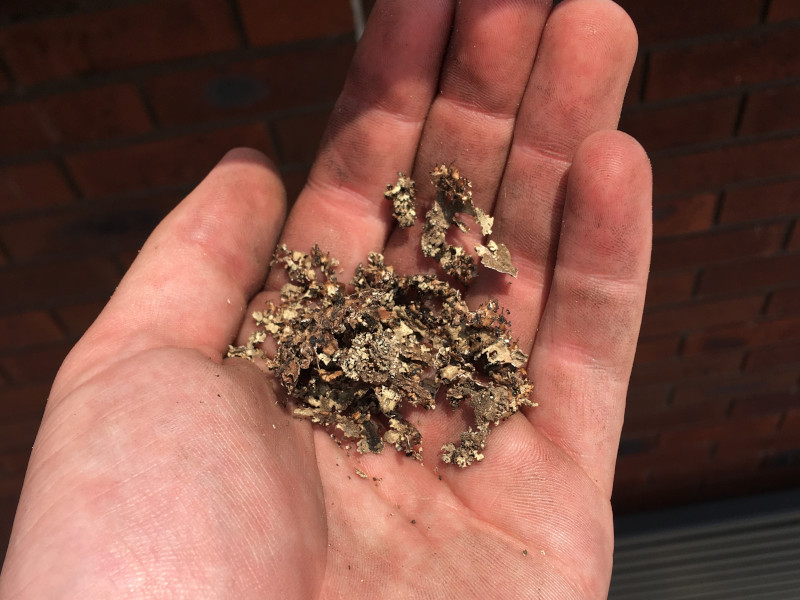 Moss crumbing away
Terracotta Tile Moss Treatment Application
Moss Removal Before & After Results
Before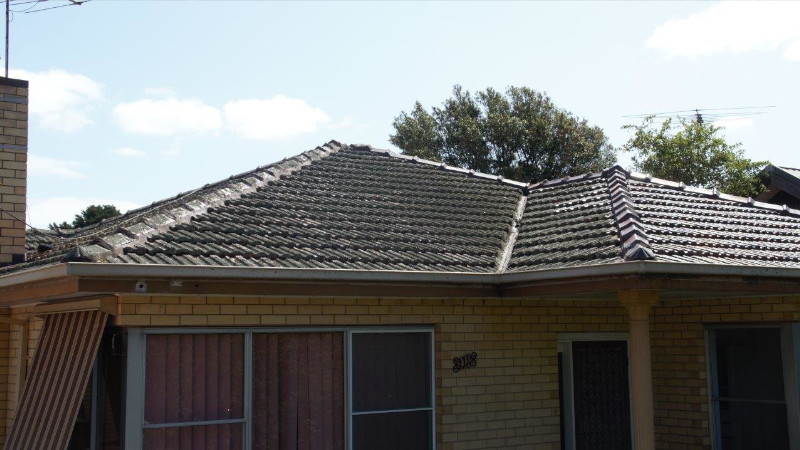 Application Completed 21-01-2019
After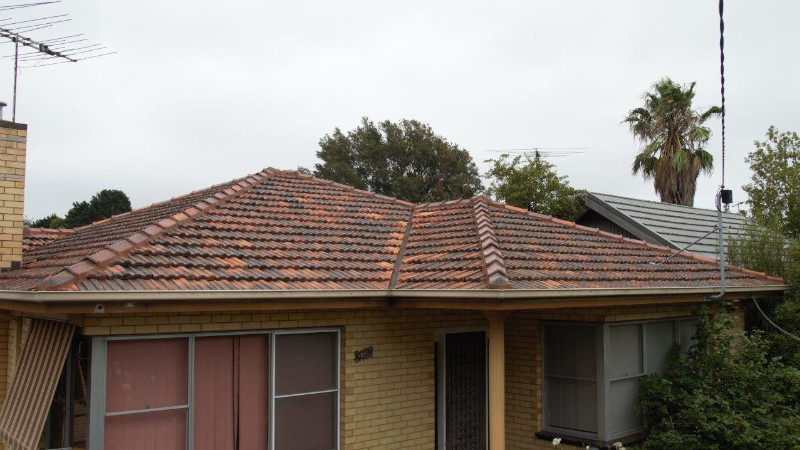 15 Months Later
Before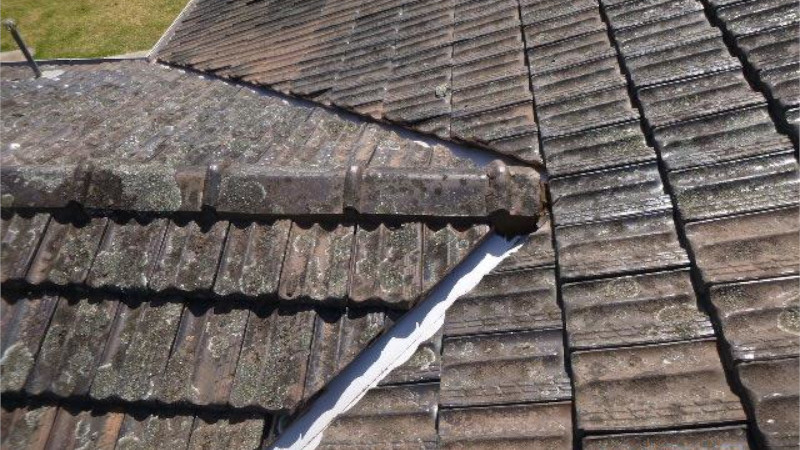 Application Completed 26-03-2016
After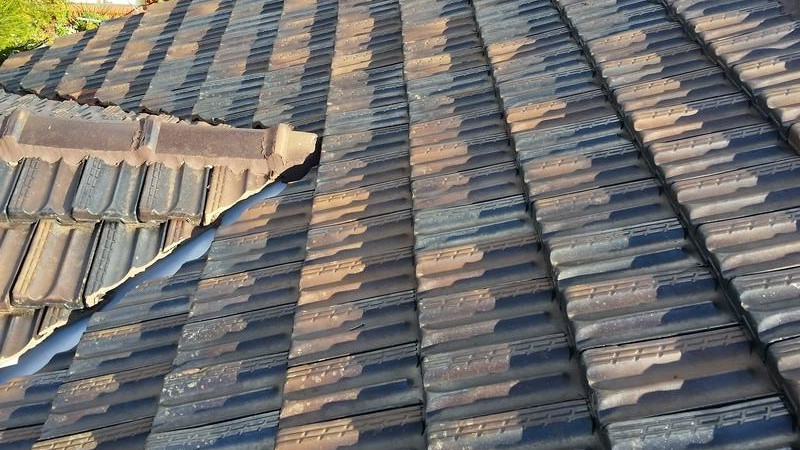 18 Months Later
Roof Repairs After Moss Treatment
Once moss treatment is completed, roof repairs can now be started, these include:
Re-Pointing all roof ridge caps.
Re-bedding all roof Ridge caps.
Replacement of valley irons.
Emergency leaking roof repairs.
Replacement of gutters and downpipes.
Solar Panel Installation and Repair.
Roof repair service Bellarine Peninsula.
Flashing repairs around chimney.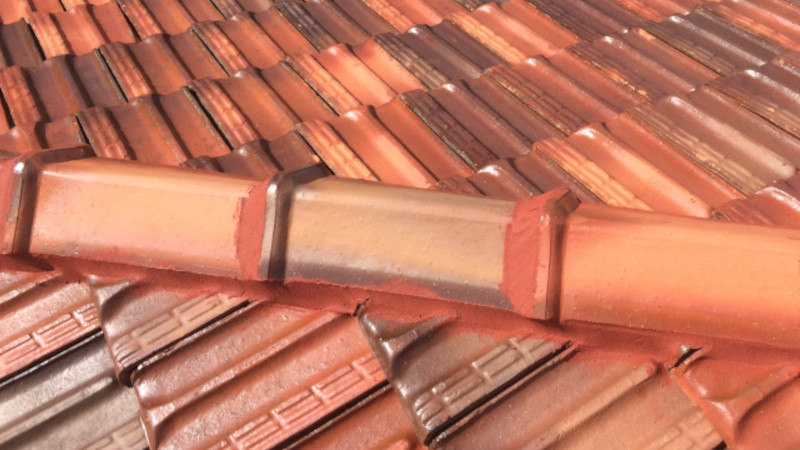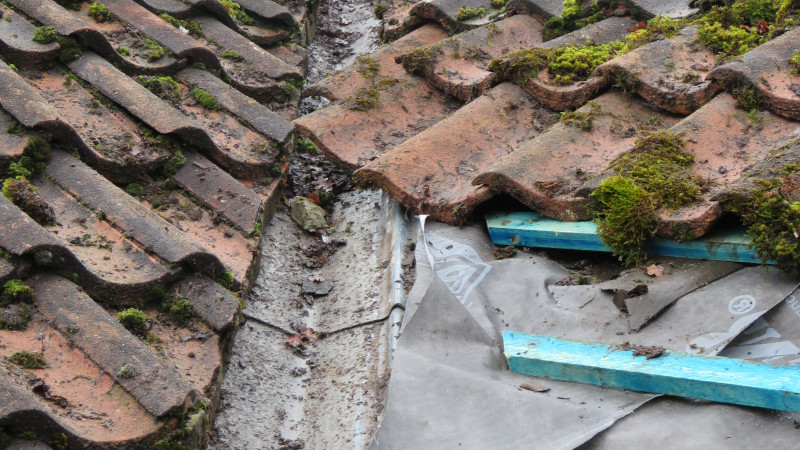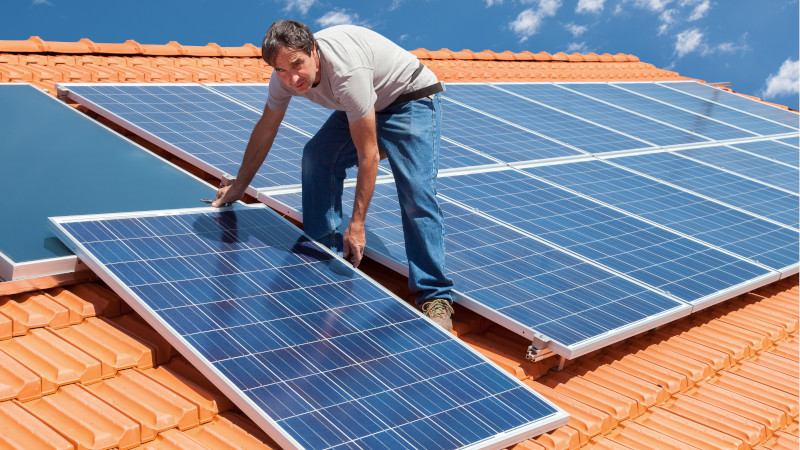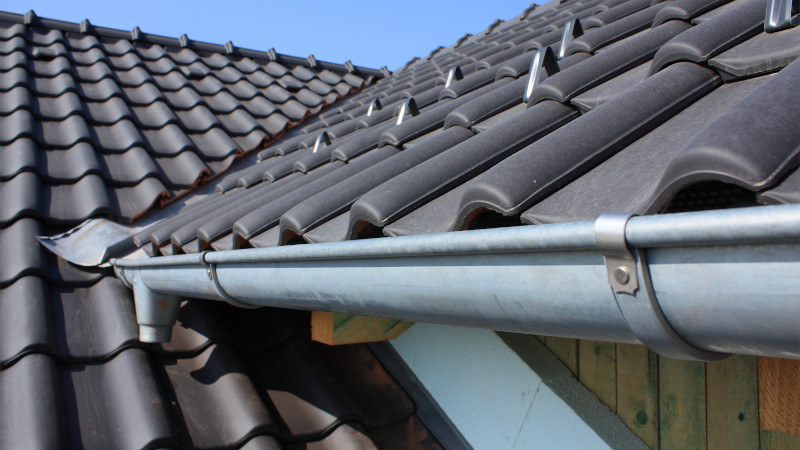 ---
Moss Roof Treatment is for those who just want to keep their roof clean!
---