Applying Moss Treatment
The moss treatment application requires setting up of equipment, covering up of plants, diverting water tanks, safety set up, applying the treatment product to specified areas, wash down plants and areas where overspray has occurred. Go over with customer what to look for next.
Pre-Application Preparation
Tradesmen arrives onsite and assesses access to roof and fills in SWMS.
Tradesmen requires access to water, safe place to park vehicle to work from, and access around property (open gates).
Tradesmen will divert all water tanks - drinking or other use.
Neighbours to be spoken too about works about to be completed, and discuss any concerns.
Customer to move pot plants undercover to avoid overspray, tradesmen can also do this if required.
Customer to organise covering valued plants and vegie gardens or organise with tradesmen to do so.
Customer to move cars out of driveway/away from spraying to avoid overspray.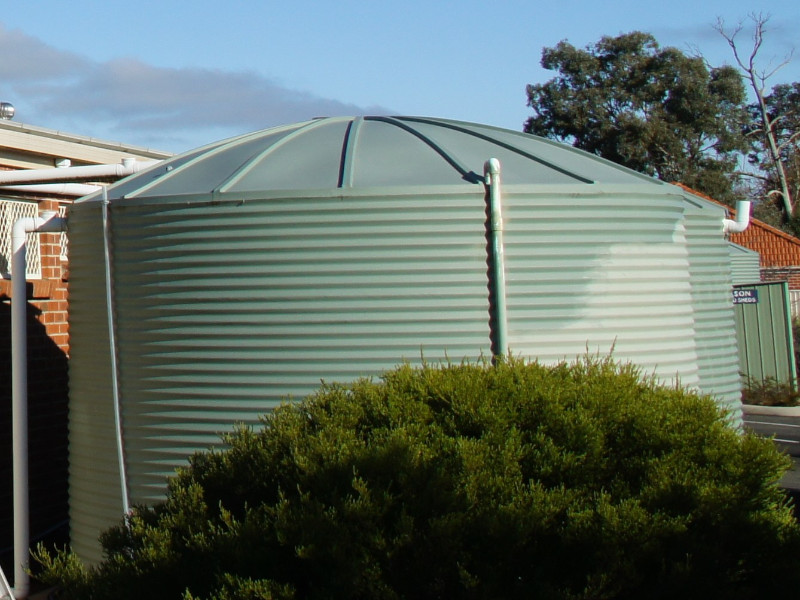 Divert Water Tanks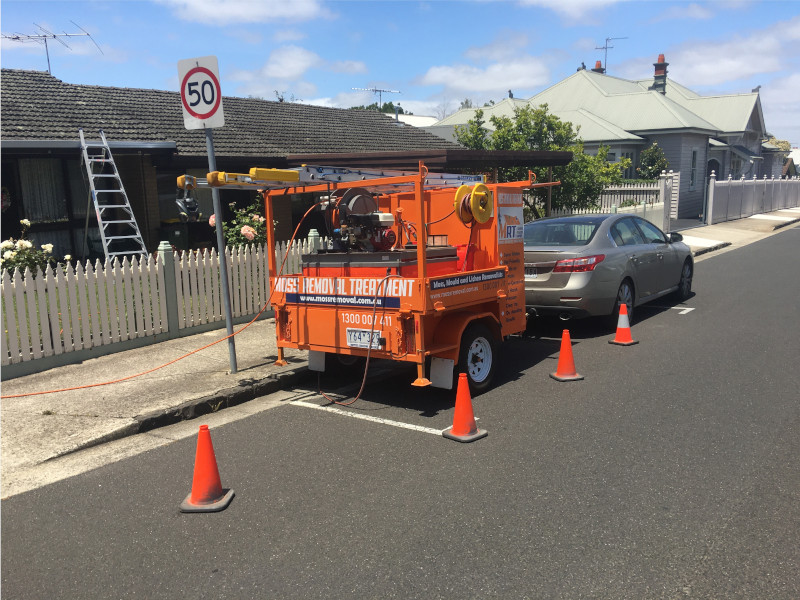 A Safe Working Area
Access To Water Required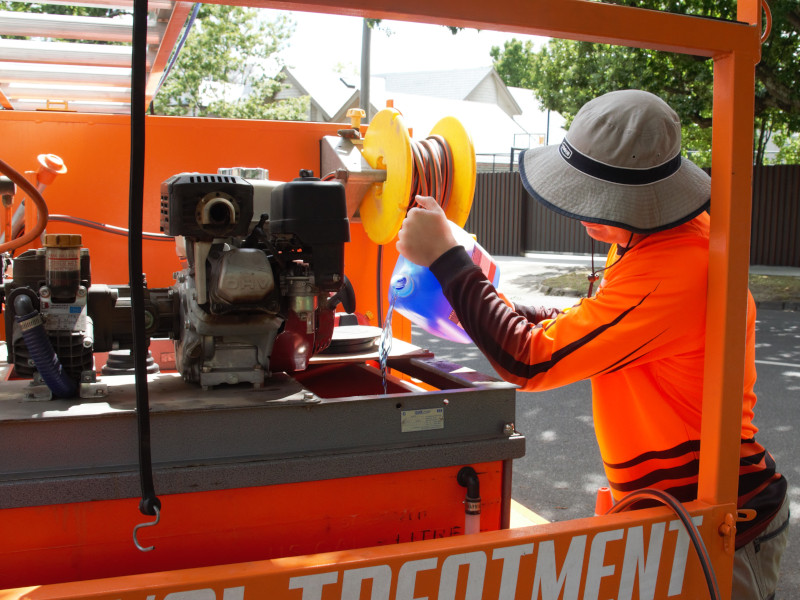 Preparing The Machine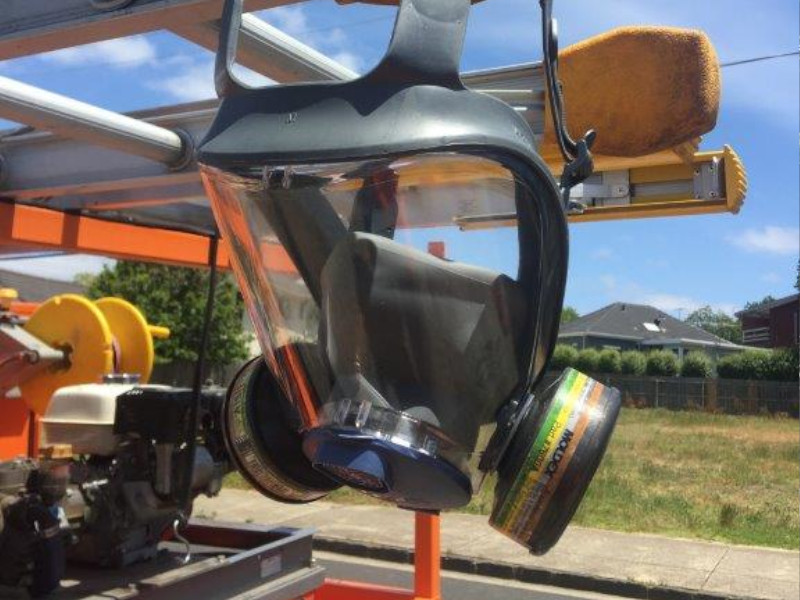 PPE Worn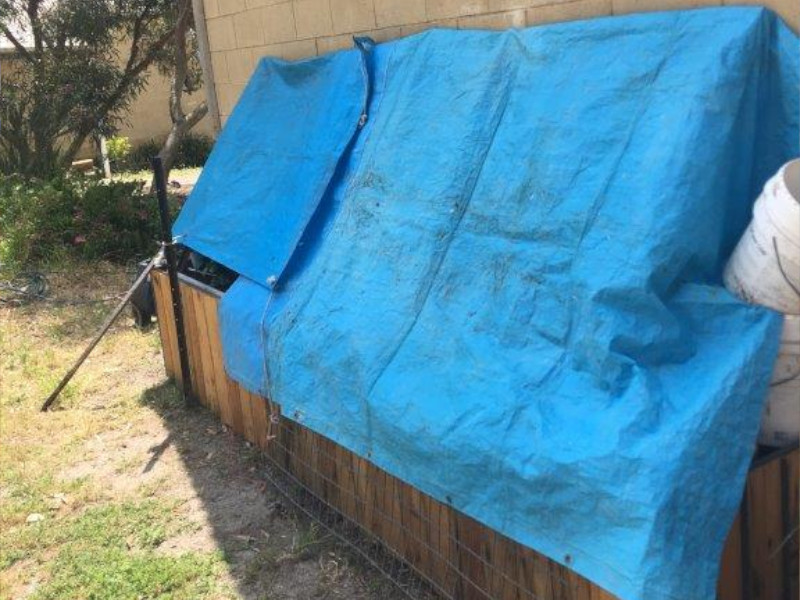 Cover Up Plants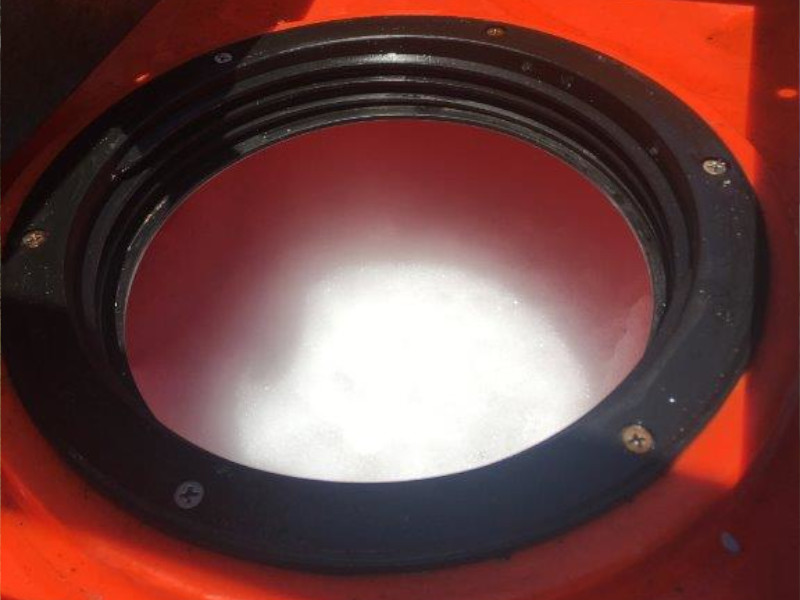 Fill Up With MRT Solution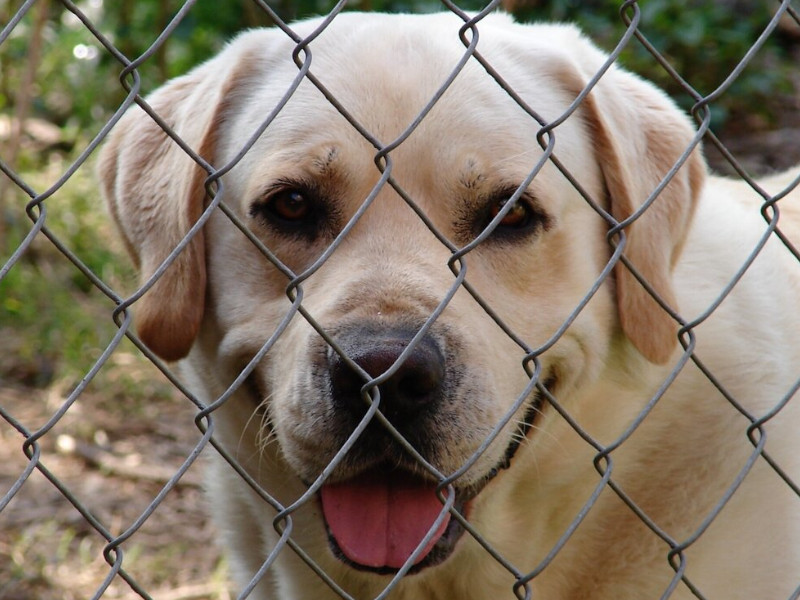 Secure Pets From Work Area
Application
Tradesmen to apply Moss Treatment to areas specified in quote.
Saturate green moss, black mould & yellow lichen.
Tradesmen to take photos of MRT being applied for customer online system.
Tradesmen to avoid roof access and apply from specialised ladders.
Avoid walking on roof (disturbing tiles etc).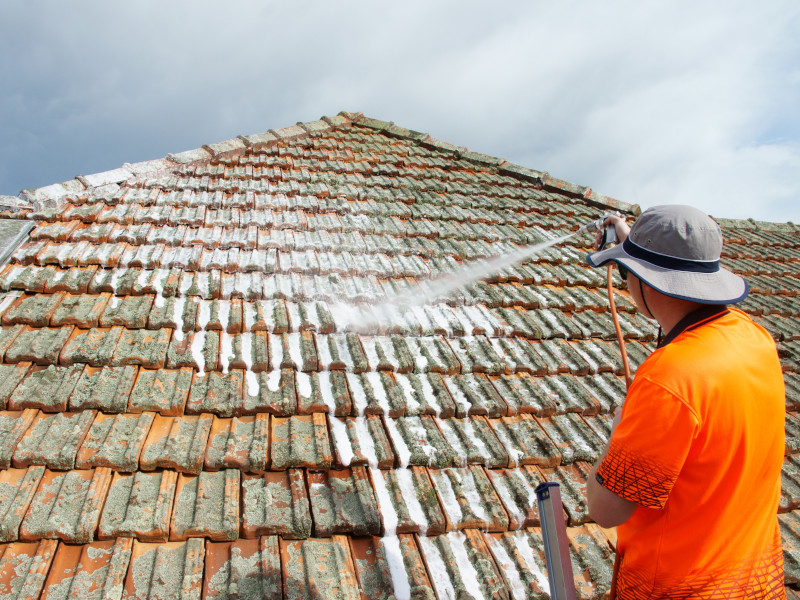 Saturate Moss With Treatment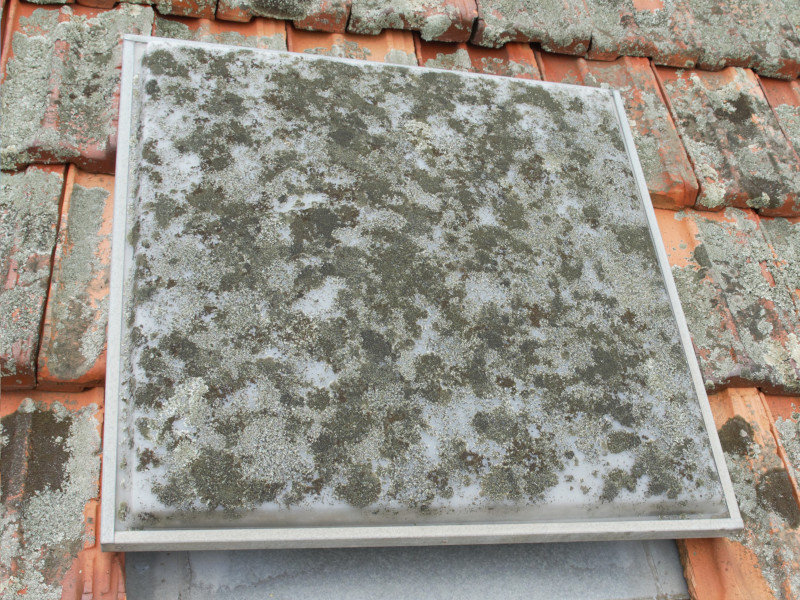 Apply To Roof Accessories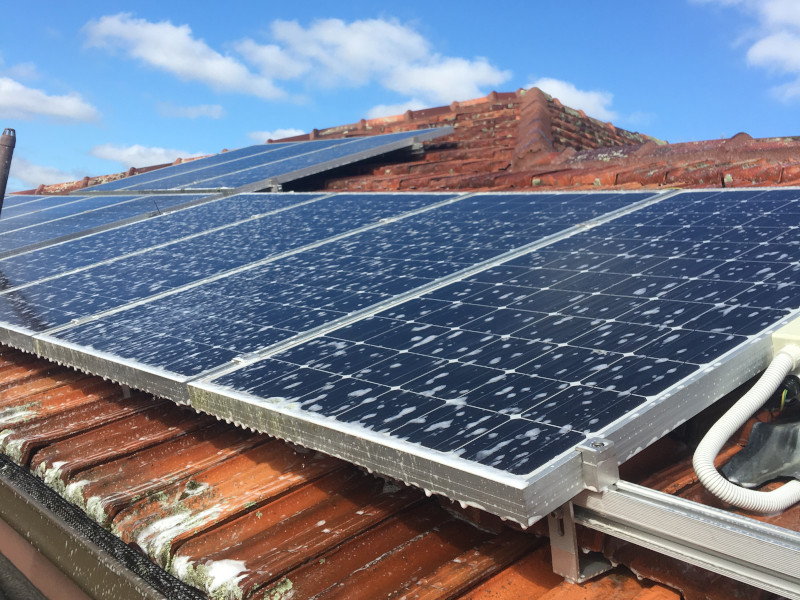 Apply To Solar Panels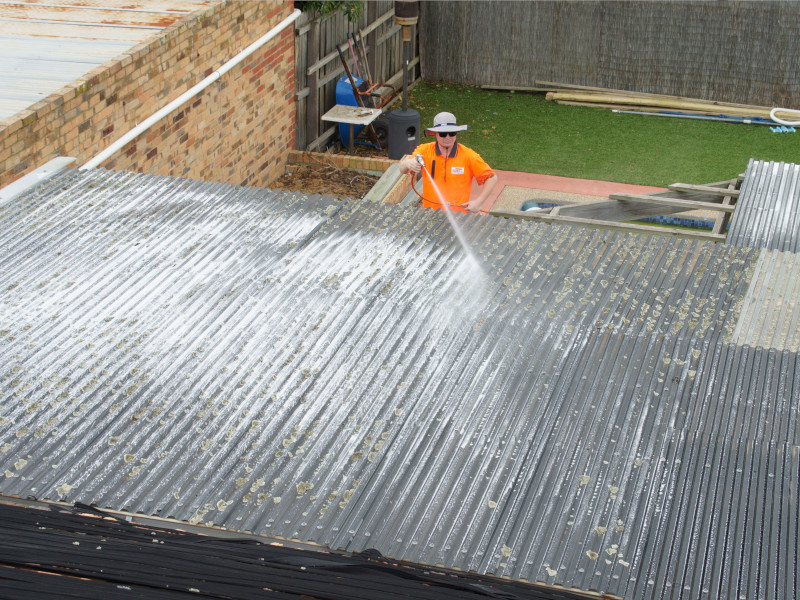 Saturate Moss With Treatment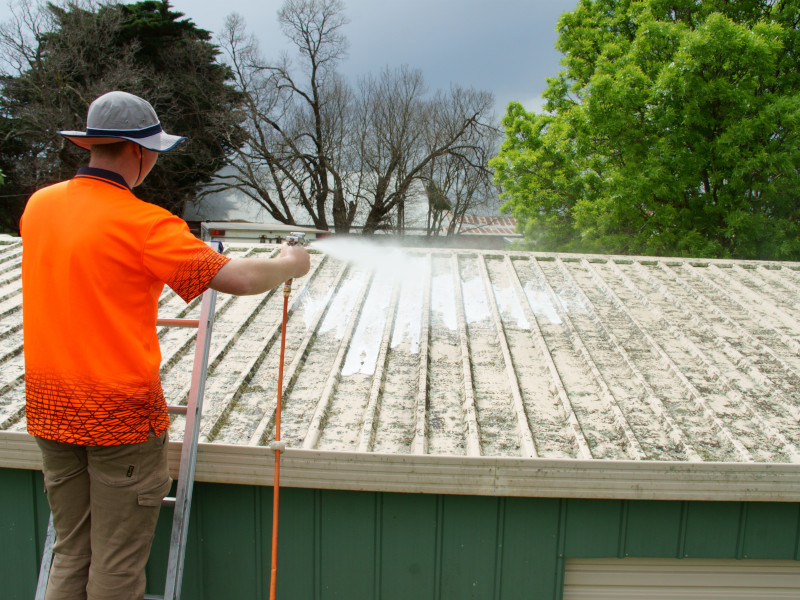 Saturate Moss With Treatment
Post-Application
Tradesmen to wash down plants where overspray may have occurred as a precaution.
Tradesmen to speak to customer - discuss what to look for - colour change in moss.
Water tanks used for Drinking Water to be left diverted for a minimum of 30mm of rainfall.
Water tanks used for Gardens, Toilet Flushing, or other uses, are to be left diverted for 10mm of rainfall.
Tradesmen to put up job sign.
Tradesmen to upload images to online system for customer to view.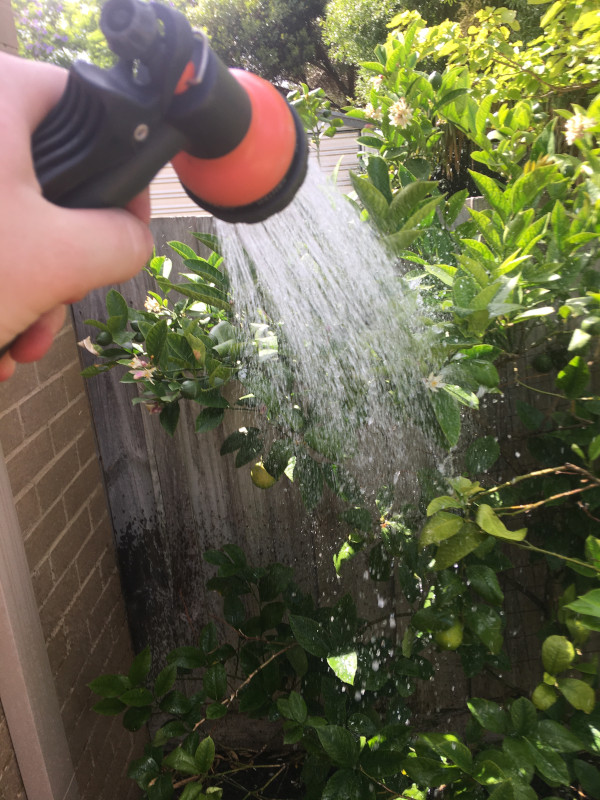 Wash Down Plants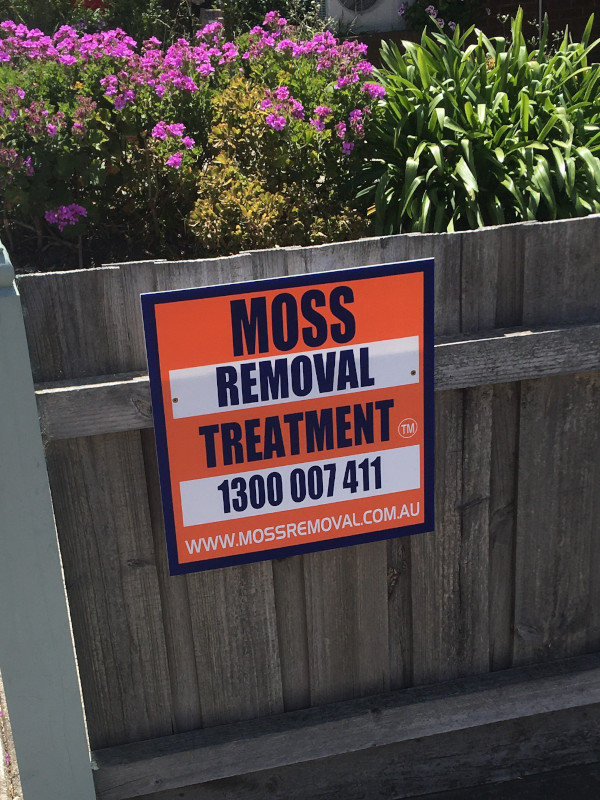 Put Up Job Sign
---
Moss Roof Treatment is for those who just want to keep their roof clean!
---