Alfredton Moss Roof Cleaning Service
Moss Removal for Colorbond, Terracotta, Slate, Cement Tiles, Laserlight & Solar Panels
Expansive Region of Alfredton has a mixture of new and older homes with Terracotta Tile, Cement Tile and Colorbond roofs which get affected by lichen and moss overtime. Using a moss treatment to kill, clean and prevent lichen growth is the best way keep your roof cleaner for longer.
Upon arrival the tradesperson does an assessment for the best access to the roof, water tanks are disconnected if needed and safety aspects are put in place. The application is done from specialised ladders to avoid roof access as much as possible, the section that is specified on the quote is fully saturated to kill the green moss, black mould & yellow lichen. The set-up is efficient and non-intrusive to homeowners and tenants with a well routined application process to avoid minimal disruption to owners and roof surfaces. A quick hose down of any plants near by completes the process, the tradesperson uploads the photos of the application for future reference. Most applications take between 2-4 hours.
Roof Washing for Moss Removal in Alfredton
A soft wash roof clean is ideal for houses in this area due to the age of the region. Roofs that are 30-60 years old can be difficult to clean so our Moss Roof Treatment is gentle on the surface to kill the black mould, lichen and moss. It is also important for the newer houses in the area to maintain the roof appearance and treat the roof before it gets too bad, the newer Colorbond roof surfaces will benefit greatly with our treatment when growth occurs to maintain the appearance.
Call us today for a FREE QUOTE or Click Here to complete our simple online quote your own roof form.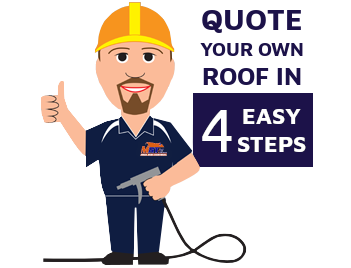 Testimonials
"We were very impressed with the whole process and Connor was both an excellent tradesman and communicator. He was also prepared to do a couple of extra tasks, like cleaning out the spout on my shed and spraying an extra section of spouting that looked a bit affected by moss. We can't really comment on the result yet as it takes time for the chemical to do its work but the early indications are that it is starting to do its job. - Graham"
"The whole process from start to finish with quoting, communication and the trade work has been outstanding. Connor went above and beyond to make sure the work was completed to the highest possible standard. I would have no hesitation recommending your business to others. - Steve"
"I was very happy with the advice and service I received. Connor was very helpful and pleasant to deal with. Overall, I am very satisfied and would recommend your company to any prospective client. - Paul"
"All the staff & trades person where Fantastic Happy with the Job, Thank you! - Les & Maria"